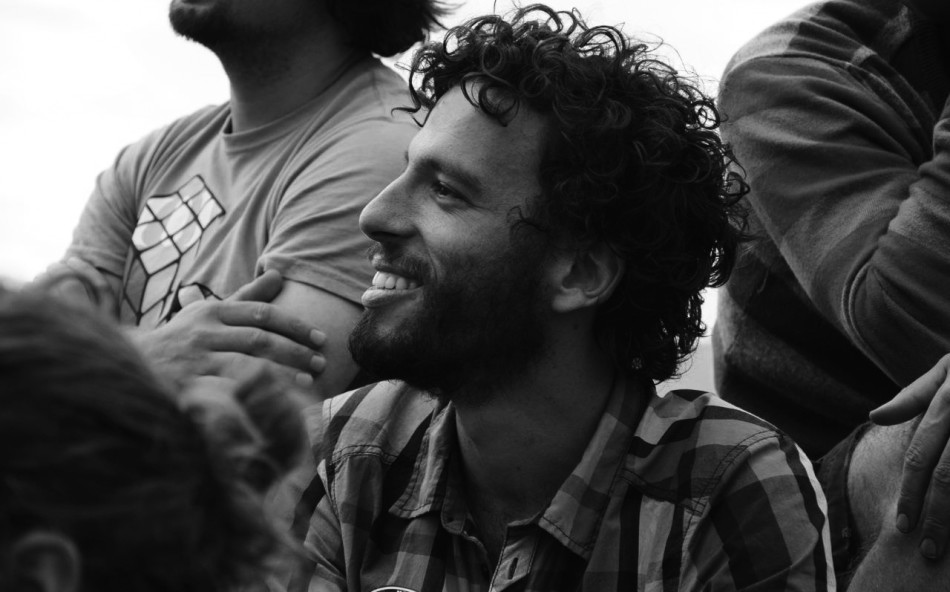 pablo in motion
designs, communicates & figures out,
using motion, interaction and coding.
we concept and execute
animations and motion graphics,
information and data-oriented graphics,
code-based and interactive animations for the web,
video projections for events and music parties,
websites
and everything in-between!
pablo in motion is pablo dias + collaborators
working directly to final businesses
or joining a creative team.
WHY?
motion?
motion = moving images, animation, video.
with motion you can explain, entice, emphasise, envolve.
because the channels to show movement are multiplying and becoming accessible.
we plan, elaborate, and execute them.
interactive?
because more and more design is clickable, touchable, interactive.
in a screen, in a website, or live in a installation
programming and technology?
because the media is evolving quick
and to create efficient products you need to understand how these fuction technically.
HOW
we are good listeners
we have strong interest in human beings
we are good in listening clients, partners and audience.
we are curious and interested in the world
we focus & deepen techniques
to understand how things WORK
to understand them WELL
and use them in the BEST way
for instance, by using computer programming
to turn movement in interaction
to create experiences to be seen, heard, touched
to create innovative aesthetics
to integrate the different media
therefore, pabloinmotion is particularly good in changing size, shape and contour.
swinging between a attentive and personal listener
& a solver of present technological challenges.
CLIENTS
pabloinmotion works
directly with end client itself.
these can be small/medium business
ranging from dance club, to yoga teacher, to an architecture studio.
to/with other creative team/company
on larger projects where pabloinmotion plays specialised role
providing motion design, animation, programming
to/with a design studio, advertisement bureau, tv production company
WHO
pablo dias is a designer & artist
with 10 years experience in the design world
coming from rio de janeiro
living and working in amsterdam.
pablo is curious and interested in the world,
& likes to say hello to strangers.
Save
Save
Save
Save
Save
Save
Save
Save
Save
Save