Morris Mórr synchronizes and syncopates live-visuals — in parties, concerts and music festivals in the Netherlands, Brazil and beyond
No matter the music style, Mórr creates a symbiosis with the sounds that can only exists in the present moment.
He has in his arsenal
– deep knowledge of video-audio techniques and computer programming,
– years of practice in the new media-art scene
– a background in graphic design,
– & tuned eyes and ears to make things move!
SHiNE visuals for kareem raïhani music:
evenings of sonic & visual dance, ancient & future, acoustics & electronics, tribal & urban, avant-garde & roots.
vj mórr performs regularly in the shine party in amsterdam.
paradisolo is a monthly electronic music party at the amsterdam's music temple, paradiso.
1 dj in a 4 hours-set. 3 cameras. 5 projections filling the space with on-the-beat black-and-white visuals.
He is the resident vj at Paradisolo (monthly party in Paradiso, Amsterdam),
and performed in venues such as:
– Tivoli, Rasa, Canvas, Occii (NL), Nuvem (BR)
in festivals such as:
– Fusion (DE), Lowlands, Milkshake, Magneet (NL)
Project:
B-Movie Orchestra 'Dr. Jekyll & Sister Hyde' theatre tour 2016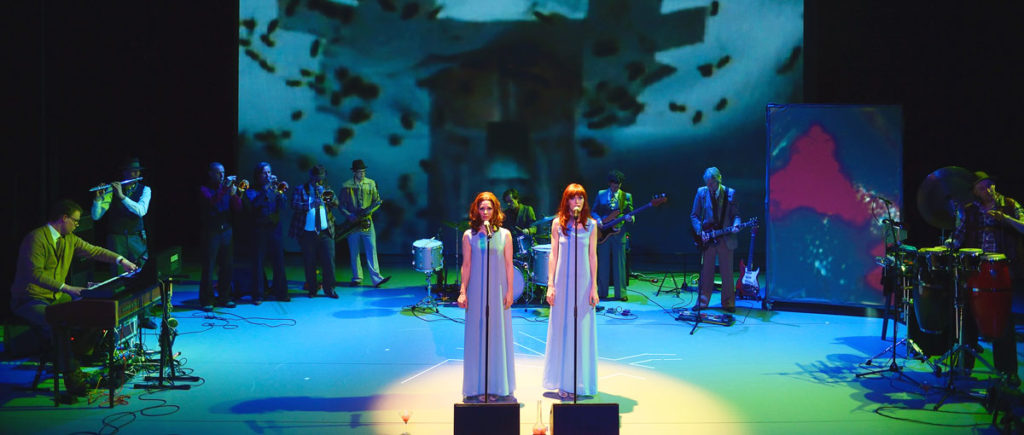 Responsible for editing video content,
scenography & technique of projection — synchronizing & queueing multiple screens,
and performing on the stage as VJ.
team:
direction: Eva Bauknecht
conception and artistic leader: Baz Mattie
video content: Baz Mattie, vj mórr
scenography & technique: vj mórr, Jochem van Tol, Erwin van den Broek
Project:
All Shall be Well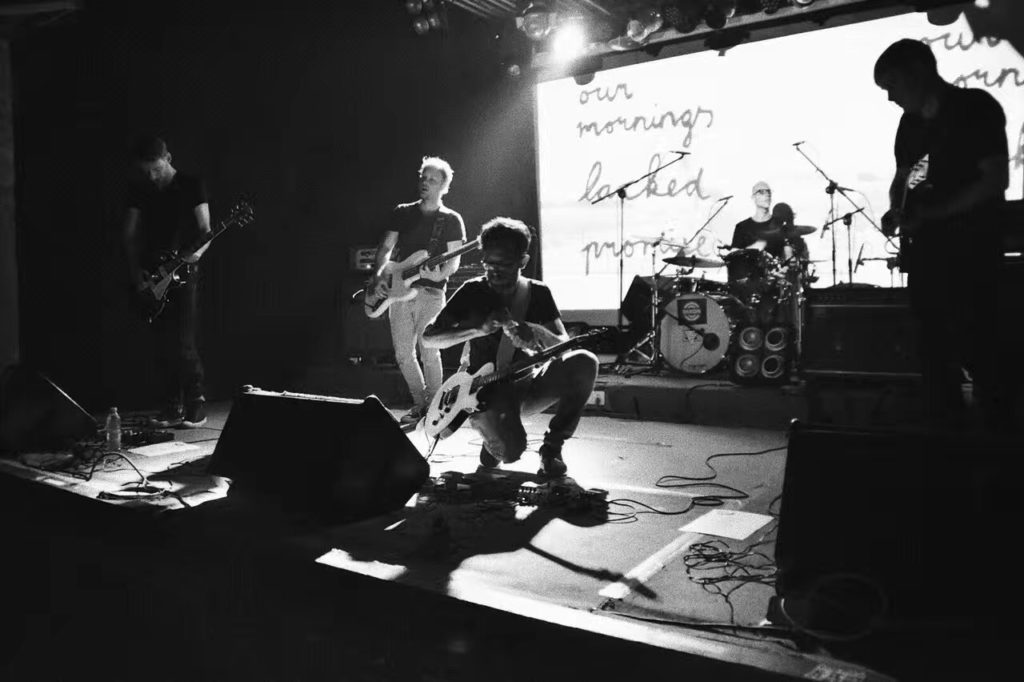 All Shall Be Well is a dutch instrumental post-rock band. Since one year I started performing with them, projecting visuals along with the music.
The visuals as well as the instrumental music being played don't convey a narrative. Instead they leave audience in an open ambient, suggesting associations, emotions, poetics.
Contrary to the club VJ'ing, these live projections are done with a defined plan and little improvisation. The solution for each song is tought in advance and rehearsed. In this case, less is more.